Blackbaud's Connections Blog by Steve MacLaughlin recently came out with 5 Troubling Nonprofit Statistics, another "gloom and doom" report on the state of nonprofit fundraising.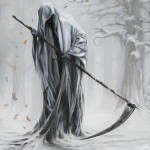 Fundraising has always been challenging.  After all, you're not selling a service or a physical product.  But the best fundraisers know that what they are selling is a relationship, and all good relationships require nurturing.
Let's examine these five "troubling statistics," one at a time:
1. First Year Donor Retention is 29.3%
The Target Analytics donorCentrics Index of National Fundraising Performance for 2009 reported this trend. That means 7 out of 10 donors don't give again the following year. If you ran a business and lost 70% of your customers every year, then you probably wouldn't be open for long.
I suspect that this isn't a factor of the economy.  Donor retention rates have always been low, with organizations typically focusing more on the acquisition of new donors than taking care of those that they already have.
Here's an example for you to chew on:  For every Facebook Causes donation that I've made (and I've made plenty), I've yet to receive a follow-up – let alone any kind of meaningful thank you.
Check out my free report,  "Creating Lifetime Donors" to learn the secrets of donor retention.
2. Fundraising Email Response Rate is 0.13%
The 2010 eNonprofit Benchmarks Study reports this gem. That means more than 99% of fundraising emails don't result in a donation. This is despite countless books, webinars, presentations, and many years of email being used by nonprofits.

Seriously?  Have you read many of the emails emanating from nonprofit organizations?  They tend to read much like their direct mail counterparts.
In other words boring.
Has it occurred to anyone that the focus may be wrong?  Email presents an ideal opportunity to actually cultivate and steward your donor! Every email doesn't have to be (and shouldn't be) an ask.
Perhaps it's time to up the ante.  Try taking a course or two from the people who really know email marketing – email marketers!  You'll learn that autoresponders are an email marketer's best friend, the power of headlines and how to write effective copy.
If you're looking to bring in barrels of cash every time you send out an email, you're looking at email marketing all wrong.   Think relationship-building instead.
3. 67% of donors plan to eliminate or reduce support to nonprofits that over‐solicit
The 2010 Cygnus Donor Survey notes this and other trends. That means that today's donor is not yesterday's donor. They want more measurable results, better management practices, and are giving to less organizations.
Uh oh.  When I read this new stat in Penelope Burk's report I had to smile.  The circles that I run in – we're talking the over 50% of US nonprofit organizations operating with annual budgets under $1 m – do not run this risk.  No way, no how.  Their donors may hear from them twice a year – and once is the "annual appeal."  Yet they're the very folk who will misunderstand this data and hold back from establishing the kind of regular (at the very least once a month) communications that create bonds with donors.
This calls to the need for more stewardship – less ask.  And, once again, while you certainly should integrate your means of communicating regularly with your donors, email provides one of the best and least expensive means of doing so.
4.  Only 26% of Nonprofits Rated their Websites Very Effective
.
This is from the 2010 State of the Nonprofit Industry Survey. That means 74% of nonprofit websites aren't considered effective despite technology no longer being the limiting factor. We are beyond talking about just having a strategy — now is the time for getting real results.
Yes, Virginia, the days of slapping a PayPal donate button on your website and calling it a day are over.  Nonprofits do need to develop sound strategies for their websites and online giving.  Lisa Sargent's free report on nonprofit websites, email newsletter marketing and internet fundraising can help.
5. Recurring Gift Donors only accounted for 10% of all US Donors.
The Target Analytics 2009 donorCentrics U.S. Recurring Giving Benchmarking Analysis says so. That means organizations are missing out on more stable and predictable fundraising revenue. Not to mention that recurring donor populations have grown 22% from 2005 to 2009, compared to a decline of 13% in single-gift donors.

Launching a monthly giving program has long been a staple of my own Simple Development Systems.  What are you waiting for?   Listen in on my call with Harvey McKinnon, author of Hidden Gold the quintessential primer on monthly giving to learn the essentials of creating your organization's program.  Questions?  Email me!
---
Truthfully there are
not
five solutions to these troubling statistics – there is
one
.  Focusing all of your organization's efforts on truly donor-centric fundraising, from your direct mail to your email to your website to your social media to your donor stewardship will actually engage your donor in your mission.  Is donor-centered fundraising a magic wand?  Close.  Yet it's a magic wand that requires consistent focus on what's important in fundraising – no, not your mission, but your donor.  It also takes time.  And these days, when people seek a pill to address every symptom without examining the root cause of the illness, taking the time to establish systems for relationship fundraising seems too much work.