Is your organization ready for the all important holiday season?  Oh, I'm not asking if you've done your shopping or if you've bought your cards.  I'm talking about your end-of-year fundraising.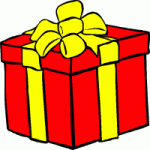 If you're thinking just because you got your organization's annual appeal out the door, you can sit back and wait for the money to roll in, think again.  According to Convio's 2010 Holiday Giving Report, "overall holiday giving in 2010 is expected to top $48 billion."  You read that right, $48 billion.  What's more online donations are "expected to grow more than 30 percent from 2009."
And Convio's findings indicate that giving is becoming increasingly multi-channeled.  Heck, even my 76-year-old mother prefers to make her donations online these days.
Other findings?  Donors who report having an online relationship with an organization say that they will give almost $100 more on average.  Human and social service and faith-based organizations will be the biggest recipients of donor dollars.
So how can you be sure your organization is running on all cylinders during the emotional holiday season?
Here are some quick tips:
Make sure your homepage is ready.  Hand the keys over to your development department.
Is the donate button hidden off to the right?  Hey!  Don't be shy!  Go big.  Go bold (like this).  
Consider an autoresponder email series leading up to that all important day before New Years.
Put a face on every appeal and include photos in your emails (according to the report, 74% of donors are moved by appeals that focus on animals, humans or places in need of help).
Incorporate social media by including pre-written tweets and Facebook updates in your thank you emails and asking your supporters to spread the word.
Do yourself a favor and download the Convio report right now – it's not too late to get your end-of-year strategy into place!