When written in Chinese, the word "crisis" is composed of two characters. One represents danger and the other represents opportunity.
John F. Kennedy
As anyone who has worked in the nonprofit fundraising field for any length of time knows, crises abound.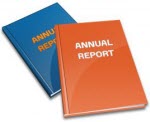 As the brand new development director you're handed a blank $50,000 grant application … that's due in three days.  You're brought on board to head individual giving in the midst of a database merge … and two weeks after the annual appeal was due to be out.
In the words of Stephen Covey, "As long as you think the problem is out there, that very thought is the problem."
Sure, it's easy to piss and moan.  Everyone else is doing it so you've got lots of company.  And, yes, the day-to-day realities of working in the nonprofit field, particularly fundraising, are enormously challenging.  Yet it's only when you're able to change your way of thinking – rather than complaining – that you're able to deal effectively with crises and set your organization on the path to sustainable funding.
Want an example?
Back in 2004 I was hired on as a part-time 'grants manager/assistant development director/jack of all trades' to a mid-sized and growing agency providing shelter, services, advocacy and education to homeless women and children.  Two weeks into the job I was informed that the organization needed an annual report.
Sound familiar?
As it turned out, not only was the agency's annual report weeks behind schedule, a database transition had occurred during the past year and we were lacking our usual impressive outcomes and solid statistics.  Sorely lacking.  Prior annual reports had focused almost exclusively on hard numbers of clients served in each program.
With two weeks to write, edit and design the annual report, our only solution was to accentuate the positive.
Rather than emulating our previous annual reports, the focus of this one became gratitude.
Key successful elements included:
A theme:  The Difference is You
A design element that incorporated our recent re-branding:  a name change and accompanying new logo
A letter of appreciation from our Executive Director
Financials
Photographs
An abundance of "testimonials" from donors, foundation funders, board, clients
Individual client stories
From start to completion the annual report took two weeks and was enthusiastically received by the board, donors and clients alike (how many annual reports can say that?)
So the next time you face one of the myriad of crisis situations you're likely to encounter, stop, take a deep breath, relax and think "how can I turn this into an opportunity?"