On a lunchtime visit to a local shopping center yesterday, I noticed a couple of young street fundraisers posted at prominent corners.  I've seen face-to-face fundraisers canvassing in Center City, Philadelphia — here in suburbia, it's relatively uncommon.  Since this is one method of fundraising I'm unfamiliar with, I stopped to ask a few questions.
According to Wiki: "Face-to-face fundraising, which includes street and door-to-door fundraising, has in recent years become a major source of income for many charities around the world. The reason the technique is so popular is that charities usually get a very profitable return on their investment (often around 3:1)[1] because the person is asked to donate on a regular basis. By securing long term donations, charities are able to plan future campaigns in the knowledge that they have a guaranteed amount of money to work with."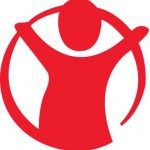 The organization was Save the Children and my recruiter was a young college student of boundless enthusiasm.
What I liked:
My fundraiser told a wonderful and powerful story about her individual sponsored child – and how she came to be involved with Save the Children
Her youth and enthusiasm presented an unbeatable combination.
She knew the organization's history and related it well.
She answered all my questions, including some probing ones on her salary (yes, she is paid, but noted most emphatically  that they do not receive commissions for new sign-ups)
There is a set $28 per month donation, period.  This is strictly monthly giving and you can sign up to give more monthly, but no less than $28.
She also cited Save the Children's low overhead several times, remarking that "92% goes directly to services" and even had a letter from Charity Navigator President and CEO Ken Berger in her binder of materials to prove it.
Before you think "That's not the way we do things around here," ask yourself "Could street fundraising work for my small, community organization?"