Is there really a "recipe" for a successful Twitter account?
In real life conversations with friends and colleagues I'm forever hearing "I don't really 'get' Twitter."
"What IS Twitter anyway?  Is it a bunch of people talking about what they had for lunch?"
If you're not a Twitophile, Twitter can seem downright bizarre.  My own daughter looks at me with mild scorn when I relay a Twitter conversation I've had.  My mom, when I called to tell her of Michael Jackson's death after learning about it on Twitter responded with a scornful "Oh TWITTER!" like the news must be bogus since it came from a source with a cartoon bird as its logo.
Confession.  I, too, thought that Twitter was for the birds.  Then something happened to change my mind.  A year or so ago I was following an internet marketer's blueprint to product creation.  One of his first steps was to create both Facebook and Twitter accounts.  Facebook seemed benign enough so I created an account and started friending family and friends.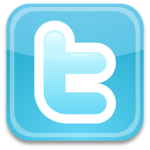 But Twitter?  I took one look at it and decided it wasn't for me.  It seemed downright goofy.  Fast forward a few months and I was nearly two thirds into the course (and not getting very far) when I decided to backtrack to ensure that I hadn't missed any steps.  I opened a Twitter account.
Unfortunately this particular course didn't tell you much about what to actually DO with your Twitter account so I referred to another, now retired, internet marketer and began diving into his Twitter product.
That original formula really guided me initially in how I used Twitter.
Since then, I've found a better formula through – you guessed it – a friend I met on Twitter.  Beth Brodovsky of Iris Creative was the very first Twitter acquaintance I met "in real life!"  She teaches social media classes locally and has put together her own recipe for using Twitter.  It's one that we can all benefit from.
Start by creating good stock and finding the right audience.  Then mix:
1 part – passing on valuable links
1 part – promoting your products/services/knowledge
1 part – providing answers, conversing with people you know and initiating new conversations
1 part – personality
What, exactly, does this mean?
Passing on valuable links means exactly that.  When someone else's blog posts/tweets strike a chord in you that your potential audience would find valuable, you take the time to retweet.  Strive for real value in your content and be generous with your retweets.
Promoting your products/services/knowledge.  This is where you share your latest blog posting or promote your latest product or webinar.
Providing answers and conversing is one of the most important – if not the most important – aspects of Twitter.  Twitter is not the medium for merely broadcasting your latest blog post or webinar. When time allows, thank personally for retweets – rather than a bulk thank you.  In fact, if your schedule doesn't allow time to personally engage with others on Twitter, it may not be the social media tool for you.
Personality plays a strong role in Twitter.  Be generous.  Be gracious.  I'm a big fan of inspirational quotations and share them often (hopefully every once in awhile one will provide a needed boost to someone), a mom, a baker, a fitness enthusiast and a political junkie.  And I'm not shy about voicing my opinions.
Finally, how often should you tweet?  Well you don't want to get lost in the mix, especially when your followers are following hundreds, if not thousands of others.  The key lies in your content.  Tweet often but tweet well.
When the "formula" is off-kilter – for instance someone's Twitter stream consists entirely of conversations – it can be disconcerting to a newbie.  Beth's formula, I've found, provides a manageable method to the madness of Twitter.