Don't spend too much time worrying if you have the right strategy for cultivating Gen X versus Millenials. And definitely don't spend time brainstorming about the iPhone app for your nonprofit that will do it for you. Think big picture, and focus on the basics. The next generation will become loyal donors when they feel included and appreciated, and when they can see a clear path to involvement, whether as a donor, volunteer, or even staff member.
First, identify ten or fifteen prospects, or even just five. If you are fortunate enough to work at an organization with a robust recruitment and training program for volunteers, you'll find great prospects there.
For those for whom volunteer coordinator is just one more feather in a very crowded cap, not a colleague down the hall, fear not! Go to the people you are already spending the majority of your time with—your board and major donors—and engage them in recruiting your next generation.
Boards and major donors love to hear that you want to bring in new people, because they understand, hope, expect, and sometimes can't wait for someone else to come along to share the work of moving the mission forward. They also appreciate knowing that you have a strategy that goes beyond hold onto the folks we've got now until the bitter end.
Board members and major donors have children, nieces, and nephews. They have new hires at the office, and young neighbors who are new to town. People know people. Not every last person you ask will come back with a name or introduction, but many will.
By the way, this strategy gives you a reason to check in with your board members and major donors to talk about something other than a gift. This is that mysterious stewardship you've been hearing about but not, perhaps, been doing as regularly as you should.
Don't just ask them for the introduction, however, ask them to help you cultivate the people they identify. Here are three offers a member of your recruitment team might make to help a new, young donor get involved:
Please Join Us on the Committee
Add one or two younger people to your board committees, but don't just tell them where and when to show up and expect them to figure it out. Assign them a committee mentor. The mentor should call ahead of time, and arrange to meet in the lobby a few minutes before the meeting starts so they can come in and sit together. They should also follow up to get feedback, and share that feedback with the committee chair and relevant staff.
The mentoring should last for several meetings, if not the whole first year. You can even institutionalize this by making 'recruit your replacement' part of the committee job description.
Come to Dinner
Loyal donors buy tables for ten at events year after year, and year after year, they struggle to get nine other friends to join them. Offer them the chance to give up two seats to new, younger donors, and explicitly ask them to do so in order to help cultivate those people as supporters.
Be strategic with your seating assignments. New lawyers like the chance to meet experienced attorneys and judges—they want to get involved with you for altruistic reasons, but it doesn't hurt if they also get some career mileage out of associations they develop through your network.
Make sure you also assign someone from your board to stop by the table to say hello and thanks for coming directly to the young person. Since your board members already know one of their jobs at events is circulating, welcoming, and thanking, this shouldn't be hard. (What? They don't know that's their job? This counts as serving as an ambassador for the organization in your board member job description, among other things.)
Help us Help You—And Your Friends
Ask your CFO and finance committee chair, or even someone from your auditor, to give a presentation for young philanthropists on how to read a nonprofit financial statement. (Just make sure you get someone who can really make it easy and interesting, which may be a bigger challenge than recruiting a new generation of donors.)
Get a committee of five to ten younger people to act as co-hosts, and ask for their help spreading the word. Consider partnering with another agency, or even offering it under the auspices of the United Way. You should invite your board, by the way, not just so they can meet the new recruits, but because many would be relieved to have a refresher course on this topic.
The event does not have to be fancy, it just has to give people a useful tool that will allow them to feel comfortable getting involved as a supporter and investor in your cause. Once they understand the financials, ask them to join a committee, come to an event, or tell you how they'd like to get involved. Even if they just want to be added to the mailing list in the short term, they're now looking at you with new understanding and appreciation.
You may have a small group in the beginning, and you may spend time treating them like major donors without getting major dollars. But, recall that in their minds, and relative to their budget and experience, they may feel like major donors, and in a donor-centered shop, after all, their perspective is what matters on this topic.
Soon, they'll start to tell you more about what they want to do, and how they want to involve their peers, and suddenly, you have the next generation not just of donors, but of your new donor recruitment team.
---
This guest post was written by Andrea Greer of  Andrea Greer Consulting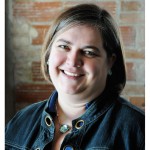 Andrea was hooked on development as a profession when, in her first job, she received permission to update the general donation thank you letter more regularly than once a year. Donors responded with phone calls, handwritten notes of thanks for the timely thank you that referenced current events, and second gifts from people who had received the letter because they had already sent their (until that point) one and only annual gift. She's been at it for 18 years since then.
She detoured to law school, but raised money as a member of a nonprofit board the whole time, ultimately realizing that asking for a gift was easier than suing someone. She's been an entry-level clerk making copies of checks, a one-person shop doubling revenue even in the face of economic meltdowns, and the manager of large teams that included grant writers, event coordinators, and resale store cashiers. She now runs her own business as a fundraising consultant in Houston, Texas.
As a volunteer, she served as the founding chair of the young leaders group for a local nonprofit that, over the course of its first decade, has yielded a new cohort of supporters including at least ten board members, several major donors making five-figure gifts, and a string of event chairs, legal advisors, and board committee members.
Andrea dutifully attends to the whims of her two standard poodles, and makes time to help out when her musician husband needs someone on cow bell if his band is short-handed. She doesn't understand why he hasn't asked her to become a regular member, so has taken up bongos to increase the odds that she'll be invited to sit in on percussion. She is not, however, holding her breath.