Have you made a commitment to your organization's fundraising?  Or are you relying on the "spray and pray" approach that's all too common in the nonprofit world?  You know what I'm talking about.  "Spray and pray" involves taking a bunch of different 'random' actions – slapping up GoodSearch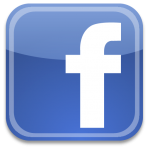 toolbar here, throwing up a Facebook page there, launching yet another tired golf outing – and hoping or praying that some of them will pay off.  And then, of course, when they don't pay off immediately you allow them to fall by the wayside, only to wonder why you're still struggling another year down the road.
The latest example of this all too common technique comes to us by way of Idealware's report on their February survey report "Using Facebook to Meet your Mission:  Results of a Survey."
Idealware questioned 505 nonprofits using Facebook to learn how much time they were spending on the site, what their goals were and if they'd seen measurable results.
The survey pointed to an overall lack of focus:
Only 36% had set organizational goals for using Facebook
An astounding 47% are not measuring their results with Facebook
Overall, respondents reported little success fundraising in Facebook (with several people mentioning that it takes a long time to develop donors on Facebook)
Yet FB is a social medium ideal for relationship-building and engagement as the survey indicates:
70% reported great success in attracting new event attendees
More than 70% saw a significant increase in visits to their websites as a result of Facebook
66% of respondents from advocacy organizations saw an increase in people taking some form of action
Clearly organizations responding to Idealware's survey are achieving measurable results in terms of engagement.  And, isn't engagement the first step towards fundraising?