It's Monday morning when, in the course of your foundation prospect research, you discover a regional foundation that:
accepts grant proposals, and
whose mission aligns ideally with yours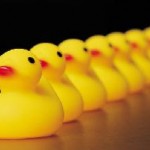 The problem?  Their deadline for accepting proposals is Wednesday.
No problem, you're "grant ready" with the following updated documents at your fingertips:
A copy of the IRS letter confirming your organization's 501(c)(3) status
Your annual operating budget and actual income and expenses for most recently completed fiscal year AND for current year-to-date.
Three (3) largest funders in the last fiscal year and type of grant and/or master list of awarded grants for last five years
Itemized project budget (if applicable) for how this specific grant will be used. Identify each source of revenue, the amount, and whether funds are either committed or pending. If request is for a multi-year grant, include multi-year program budget.
Your most recent AUDITED financial statement (if budget greater than $100,000) or Form 990 (if budget between $25,000 and $100,000). If neither document is available, include unaudited financial statement.
Latest annual report or summary of the organization's prior year activities.
Current board list
One-paragraph description of key staff, including qualifications relevant to the request.
Grantee report (if previously funded).
Letters of agreement from any collaborating agencies, if applicable.
Create a pdf of each document as well for online submissions and be sure to maintain updated resumes of key program staff.