There's something about being in Development, Fundraising or Marketing in a small non-profit that is invigorating and enervating at the same time.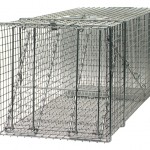 Sometimes you feel trapped – asking for money, asking for support, asking for sponsorships, asking for attention (for the cause, not yourself, of course!)… asking, asking, asking!  I've been giving thought to how, especially online, we can encourage our extant supporters to do some of that asking for us.  It all starts with a foundation, of course, and that's where we'll begin as well.  A lot of this you will already know, but if you're anything like me, sometimes the Universe sends you a reminder at just the right moment.  I'm hoping that for some of you, this is the right moment.
Instead of FEELING trapped, let's be guided by the acronym and BECOME a T.R.A.P., in the best possible way.  Alright, I know it's not the most euphemistic acronym, but we all need to let our hair down a little bit in the Development World, right?
Trust – This is how any good relationship begins, isn't it?  You trust one another to not compromise the important things between you, whatever those may be.  We trust our donors, supporters, sponsors and volunteers to effectively and passionately communicate our organization's mission and values, and, to donate money when we need it.  This must be a two-way street.  Supporters must trust US, especially online.  Transparency can come in many different forms – easily found and accessed 990 forms, year-end summaries, Annual Reports and progress reports are great (and easy!) ways for organizations to keep financial transparency alive and well.  On the less technical side, trust with your supporters can be built upon by the next step…
Response – Letting your supporters, especially your online community, know that there are REAL people who care and are appreciative of the effort on the organization's behalf is an ESSENTIAL part of building trust AND compelling their continued support∗*.  Responding to your supporters should be a no-brainer, but a lot of organizations have jumped so quickly in to the Social Media deep-end, that it is hard for them to keep up with their supporter's comments, tweets, likes, etc.  Figure out where your organization is most firmly entrenched and what has had the best ROI, and then focus your efforts there.  You can even communicate this shift in focus via your other Social Media outlets.  If you're going to focus on Facebook more than Twitter, well, Tweet about it!  Let people know it's your organization's effort at more effective communication.  If there's an outcry of protest, you'll need to re-evaluate resources and dedicate staff or volunteers to answering all queries posed on-line.  View this as a positive – you have invested fans!
Action – Now that you've established the trust, and you've got an open dialogue going with your invested supporters, you have the opportunity to challenge your supporters to take action on behalf of your organization.  Yes, they've already taken SOME steps – perhaps they've donated, perhaps they've commented, liked and spread your message, but you want to motivate them to engage further.  Post suggestions about planning their own fundraising event, such as a small gathering at their home for potential major donors, a cocktail hour with their alumni association or a sports-related event, like a volleyball tournament.  At my organization each of these events have been utilized to great success AND further involvement.  Make sure you post resources about HOW to ask for a donation and HOW to plan the event.  Empower your supporters to feel confident planning these events without having to involve you too much.  Of course, you should be available to them should the need arise – and you should definitely attend any events that are appropriate.
Promote – Look at how far you've come!  Look at how much good will you've garnered!  Look at how many more faces are lighting up when your organization is mentioned!  Getting your supporters involved to the point where they are planning and executing their own fundraisers provides you with a bevy of anecdotal material, which is a GREAT way to promote your valued supporters and your organization.  Use your website to highlight a super-octane supporter and their efforts to fundraise.  Mention the events in your e-newsletter.  Dedicate a blog post to the good work done through your volunteers and supporters.  Promote from within – ask one of your supporters to join the Board of Directors.  People give and give to philanthropic organizations, and they do so willingly and generously, it is no shame to recognize and praise that commitment.  Promoting your top supporters can and will encourage others to step up their efforts.
As the non-profit world grows, grows-up and grows on-line, these steps will become ever more vital to success on the internet and with Social Media.  Without trust and open dialogue with engaged supporters, like a vineyard in the Mojave, non-profits will shrivel, wither and fade.
---
About Kurtlan Massarsky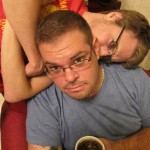 Kurtlan Massarsky is a non-profit enthusiast who has dabbled in nearly every aspect of fundraising and development.  After having attended Bard College he has always tried to bring a philanthropic slant to his career, and is now Director of Development & Marketing for BAGLY, Inc. http://www.bagly.org/ in Boston.  Kurtlan can be reached via E-Mail (Kurtlan.Scott@gmail.com), Twitter (@ImEveryKurtlan) or on LinkedIn.