My first fiance asked me to marry him on our first date.
That's just weird! It's amazing that I even went out with him again.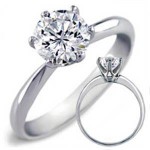 What's this got to do with fundraising?
A first donation is like a first date. An indication of interest and mutual attraction. It's in no way, shape or form a commitment.
Building real relationships, building commitment, is a process. Processes take time.