Today's guest post from Rene Bouchard, Director of Development at Cinema Arts Centre in New York is not really an article, but rather a LinkedIn discussion that I thought deserved broader coverage, particularly in light of this month's Nonprofit Blog Carnival.  Rene is one very savvy fundraiser, as I think you'll agree after reading her question.

Here's the post, followed by commentary from Andrea Khilstedt of Asking Matters.
---
When someone gives more than $500, in addition to a thank you letter, they also get a personal phone call within 24 hours of receipt. I send an email to my board saying I have donors to thank; they email back saying they are available and I assign calls.
Here's an email I sent to them today (name changed.)
Dear Board Members,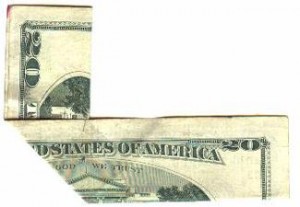 I usually ask you to call and thank those who give donations of more than $500. Today, I'd like to ask someone to call and thank someone who gave $20 to the annual campaign.
Why?
Her name is Mary Smith and she sent a note with her donation letting us know that she is unemployed. She could have chosen not to give, but she didn't. Her note means that she wishes she could give more. Giving when it is hard to give is an exceptionally meaningful act.
If you would like to call her, please let her know that $20 is an important gift. Last year, nearly $15,000 was contributed by hundreds of people who gave less than $100 each – many of these were $20 gifts. We need each of these people to make that choice to give every year. She is part of our community and it takes all of us together to make our work successful.
If you would like to call her, please let me know and I will share her number.
There are three reasons to make a call like this. First, everything I said above is true. A stretch gift is a deeply meaningful gift, whether a person is stretching to give $20 or $20,000.
Second, a healthy annual campaign is built on a broad foundation of small gifts. (yes, it's the gift pyramid again!) We want all of our $20 donors to repeat their gifts each year and increase them over time, while many new $20 donors come into the campaign for the first time each year, filling in the bottom of the pyramid as other donors move up.
Third, Mary probably won't always be unemployed. She has told us that she wishes to give more, and one day she will be in a position to give more. How much more depends on how she feels about us. Also, she is likely to make or revise her estate plans at some point in her life. The single most likely prospect for a planned gift is a long term donor who gave small or moderate gifts every year for more than ten years.
I spent a lot of time writing about one individual who has given us $20. It's not a waste of time – but it also underscores why it's so important to have a large team building and nurturing our many relationships, from our $20,000 donors all the way to Mary.
Thanks,
Rene
The Chair responded right away, pleased to make the call. I look forward to hearing how it went.
I share this for a couple reasons. First, does anyone think I made a mistake? Why? Does anyone have a story like this to share? I'd love to hear it.
I have been with this organization for two years. When I first arrived, I was told there were issues with donor fatigue. One of the first things I did was put a comprehensive donor stewardship plan in place and jumpstart our cultivation efforts. My plan had a lot of deep personal cultivation with major donors, and more generic, less frequent outreach with those giving smaller donations. After two years I've seen a huge increase in giving in the major donor group, and not much movement anywhere else.
The reason for having a stewardship plan that has more personalized activity at the top of the donor pyramid is not actually that major donors are more important, it's that there are fewer of them, so a deeper plan is more manageable.
---
Andrea Kihlstedt • You raise a great question about how to make the people in your funding base feel as special as major donors. And as you suggest, getting board members to make thank you calls is a great strategy. Has anyone thought to engage program staff in that way too? Or how about personalized e-mail thank you notes? e-mail can feel very personal while being quick and free.
What I specially like about board members making thank you calls is that it reinforces their own commitment to the organization at the same time it acknowledges the donor!
---
What do you think?  Personally I think that Rene is doing a marvelous job at building relationships and setting the stage for long-term sustainability.