Does 100% of your organization's board contribute financially?
They should.
In my 2012 Small Shop Fundraising Survey, an astonishing 55% of organizations are reporting that they do not have 100% board giving.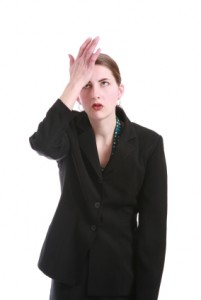 How can you reasonably expect others to contribute financially to your organization if members of your board do not?
Yes, I know.  You've got members who contribute in-kind services, or volunteer, or bring in new donors.  You just don't feel right about asking them to contribute financially as well.
Guess what?  More and more grantmaking foundations are making it part of their criteria to only fund organizations with 100% board giving.  In my grant proposal writing consultancy, I've even seen the far end of the spectrum where a funder requested a notarized statement attesting to attendance at board meetings.
And, while I don't recommend set giving amounts, every member of your board should be contributing financially at a level that is generous for them.
My friend, Debra Baker Beck from the Laramie Board Learning Project says: "My counsel to nonprofit boards, when it comes to a policy on member giving, is to do what is best for your organization. That right choice may very well be not requiring contributions from board members. However,  that approach could ultimately have very real financial consequences, as more foundations and more major donors ask and expect to hear that you have 100 percent participation from your board members. This very tangible demonstration of commitment is increasingly important to those we ask to support us via grants and personal gifts."
What's that you say?  You don't currently have a policy on board giving?  There's no time like now to start.
From my own perspective, I've found it much easier to approach board members one-on-one by way of an initial direct mail appeal.  You can download a sample template letter here.  Still awaiting a response from one or three board members?  Try using this follow-up appeal.   Still holding out?  A gentle followup phone call from your board chair will do the trick.
The squeaky wheel gets the grease.
---
For even more helpful forms, templates and checklists, check out Simple Development Systems: Successful fundraising for the one-person shop.  Called "the Bible" for the overwhelmed executive director or development director, SDS will set your organization on the path to sustainable funding!