Today, as part of our Fundraising in the Trenches interview series, I'm talking with Leslie White Clay.  Leslie is the Chief Development Officer of Hope Cottage Pregnancy and Adoption Center in Dallas, Texas.  When Leslie mentioned in a tweet that Hope Cottage had deemed 2012 "The Year of the Individual Donor" I knew that we had to talk.  Small (and mid-sized and large as well) development shops can learn much from Leslie.
---
1.     Leslie, tell us a little bit about your job at Hope Cottage Pregnancy and Adoption Center.  When did you begin as DD there?
In August 2009 I came on board as Chief Development Officer at Hope Cottage Pregnancy and Adoption Center, Dallas' oldest, nonprofit, nonsectarian adoption agency.  This was an agency in dire need of development work.  Despite having an almost 100 year history serving the community, relationships had been allowed to wither, contact with donors was almost nonexistent, there was no reaching out and certainly no "friend raising" going on.
Without a presence in the community,  if people do not know you are there, you cannot raise funds.  During 2011 the Development Department gave special emphasis to raising public awareness of our agency and the many services, outside of private infant adoption, we provided the community.  We blogged, we facebooked, we spoke at Rotary Clubs, we tweeted, we set up monthly newsletters for our families waiting to adopt, we produced videos in house – all with the goal of making the community aware of Hope Cottage.
2.  You've talked about how you're making this year the "Year of the Individual Donor."   What brought about this decision?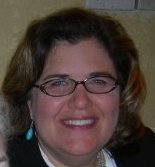 2012 has been dubbed "The Year of the Individual Donor" in the Hope Cottage Development Office.  As mentioned earlier, many relationships had withered due to neglect.  There hadn't been a real effort to keep our supporters and friends close.  What brought about the decision to focus on our supporters was very simple.  Many, many of our supporters are people who have built their families through Hope Cottage.  Hope Cottage has always been here for our families and always will be.  That is part of our mission.  We WANT to know where our Hope Babies (children adopted through Hope Cottage) and their families are and what they are doing – even if you are 90 years old, you are still a Hope Baby.  From 1918 until the 1960's we had babies living at Hope Cottage – just like you would see in the movies.  Who doesn't have an affinity for their very first home?  One of our Hope Babies visited us and said the only thing he knew about his adoption was that he was left on our doorstep.  I pulled out a picture of Hope Cottage at that time and showed him the front porch where he was placed.  He stretched out his hand and caressed that picture while tears welled up in his eyes.  "Thank you for showing me this.", he said.
3.  What are some of the ways that you're acknowledging your donors?  Do you have any daily or weekly habits in place for stewarding?
All the things we have done to reconnect are very simple and easy to implement.
 We started The Hope Cottage Heritage Society – an alumnae group if you will for our Hope Babies and Hope Families – giving current Hope Families a chance to build Hope Families of the future.  Members of the society are invited to member only events and  are listed in the quarterly agency e-newsletter.
We thank our donors.  You would be surprised at how many nonprofits don't send out a simple typed thank you letter, even with an auto signature for donations received.  I know of which I speak.  I have donated to a few organizations and never received an acknowledgement for my gift.  Believe me – they don't get a second gift!  If my department of 1.5 people can get letters out the door, then anyone can.
Each donor receives a letter, hand signed by the CEO which can also be used as their tax receipt.  Each donor receives a handwritten thank you note from me.  I laugh and say "who knew that having a mother who insisted I learn to write a proper thank you note could be turned into a career!"  Also, each donor receives a call from either a board member or a staff member thanking them for their donation.  Even the CEO helps make the calls.  Sometimes we bring the board members together to our office one evening and make it a "Thank A Donor" Call Night.  Sometimes board members make the calls on their own time.  If the donor has given to a particular program, I make sure a staff member from that area calls them.   Our goal is that every donor receives at least one phone call during the year.  Many times the donors think we are calling to ask for an additional donation and are pleasantly surprised when we tell them we are just calling to say thank you.  There are some donors for which we do not have contact information – these are usually people who donate to us through the United Way, but if we have your information, we are going to let you know how much we appreciate what you do for Hope Cottage.
We send birthday cards to supporters and our families.  Also, if we find out they have won an award, we send a congratulatory card.
Post event, I send out a thanks for coming letter with pictures of them at the event.
4.  How are you tracking stewardship?
In our donor database, we keep track of each phone call made, each letter sent, any personal meetings with that donor.  At the end of the year, we should be able to compare that to a donor's giving history.  What matters most is that we are planting and cultivating.  We all know that you don't always see an immediate return on your development efforts, however, keeping in touch with our supporters is the right thing to do.
5.  What types of reactions are you receiving from your donors?
Since we started reaching out to reconnect with our supporters we have had people donate that haven't given in ten years or more and some have never donated before.  Donations aside, it is extremely gratifying just to have a connection again with our families and supporters.
Donor care is important – put yourself in the donor's place.  Wouldn't you want to know that what you did was important?  That what you did helped someone?
At one of my previous nonprofits, we had a camp for children with a particular disease.  One of our favorite things to send out, and for our donors to receive, was a couple of pictures from camp and a handwritten thank you note from a camper (done during rest time) all framed together.   A lovely thank you for little hard cash spent.  People love pictures – send a couple of pictures showing "your donation at work".  You may not be able to share pictures of clients at the food bank, but what about a picture of the shelves filled with donations with a note saying "thank you for making sure our pantry is stocked.  Because of you, five families were able to have a hot meal tonight."
6.  What have your results been?  What would you tell other organizations about donor care?
With our program of paying attention to our individual donors, currently we have doubled individual donations over this time last year.  There is a saying in dentistry that you should only pay attention to the teeth you want to keep.  Conversely stated "if you ignore your teeth, they will go away".  That can apply to donor relations too – "if you ignore them, they will go away."
7.  Anything else?
I have been a fan of Simple Development Systems for a couple of years now.  I have never been part of a large development department – in fact in most places I was answering the phones and paying the bills at the same time I was running programs and fundraising.  Pamela has such wonderful ideas and is so willing to share her knowledge.  I appreciate she brings together the "best" in the field of fundraising to help those of us who are still learning.  The newsletters are like little mini seminars I don't even have to leave my office to attend.  The twice monthly Twitter chats are invaluable – you have the opportunity to learn from people who are actually "in the trenches".  Pamela Grow and Simple Development Systems are in my "top five to follow" list that I recommend to any and everyone I meet in fundraising.
---
Leslie Clay has worked in the nonprofit arena since 2000 in both programming and development.  Before joining Hope Cottage she served as Director of Community Development for Literacy Instruction for Texas, Director of Programs and Development  for the National Kidney Foundation of North Texas and Education Manager for the Crohn's and Colitis Foundation of North Texas.  She earned her BA from Stephens College, concentrating in TV-Radio-Film and Advertising and her Master of Liberal Arts from Southern Methodist University.  She is the Immediate Past President of the Rotary Club of Dallas-Uptown and has served on the board of Dallas Christian Women's Job Corp.  Her favorite thing to do besides reading and singing?  Talking fundraising!