It came!  That grant proposal that you slaved over for three weeks has resulted in a check for $25,000!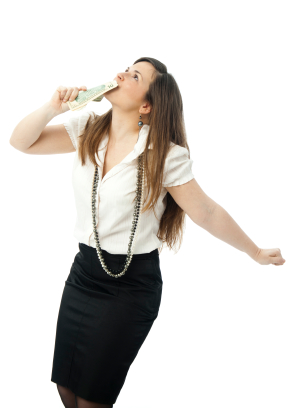 You're particularly psyched because this was your third proposal to the XYZ Foundation (the first two were declined) and it feels like this grant has been years in the making.  Your hard work has paid off.
So how can you make sure that this grant from the XYZ Foundation isn't their last?
1. Send a thank you note
No crystal plaques or flowers please.  Thank the foundation for their partnership in no uncertain terms.  Hand-written is nice.
2. Add the funder to your database
While you shouldn't deluge the funder with all the communications your individual donors receive, you do want to keep them updated on your progress.  Think about repurposing content and developing a "foundation letter" that would go to current and past foundation funders.
3.  Send in your report on time
Please, please, please, don't make the funder come after you for your report.  And please, show them that you did what you said you'd do.
4. Was a contract included?
Make sure that any contracts included with your check are sent back, appropriately filled out and in a timely fashion.
Is that all?  No.  Go celebrate!  You deserve it!