You've spent weeks finding that perfect story to share in your latest appeal, interviewed five different mail houses, worked hard to arrive at  the *perfect* ask amounts and created your response device…
What are you missing?
Have you given any thought to the person who will be reading that appeal?
While a natural disaster may bring out nearly everyone's humanitarianism (I don't know anyone who didn't give something to a Haiti relief agency), you will strengthen your development efforts by spending some time really getting to know your donors.
One direct marketer I follow goes so far as to attempt to whittle down your ideal client – in our case this would be our most loyal and dedicated donor – and she refers to that individual as your "tarquet."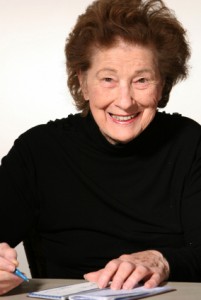 Do what Ken Burnett does and truly envision that person. What they do for a living, what they wear, where they live, how many children they have, where they worship – give that person a name!
Here's an example: A few years ago I worked with a small nonprofit organization with a dual mission: they provided inner city middle school children with the tools they needed to go beyond their oppressive public school education and go on to the city's best magnet schools, and eventually college. The programming was taught by talented high school and college students, which, in turn, drew talented teachers into urban education where they were most needed. A definite win-win.
After reviewing a sampling of our most loyal donors, when I envisioned this agency's "tarquet," I arrived at "Lisa", a 47 year old woman with a masters degree in political science. Lisa didn't grow up in the area but moved here with her husband for his career. She considers herself a progressive and an environmentalist and believes in the importance of giving back. Lisa and her husband enjoy a relatively affluent lifestyle and live in the suburbs of Philadelphia. Their eldest son is in his junior year at Berkley and their daughter is in her junior year at the local public high school. She drives a Toyota Prius and shops at Whole Foods. Lisa volunteers for three organizations and serves on two boards.
How do you define your donor?  Never neglect this first step.  To make it easier for you, I've created this Donor Profile Worksheet.  Download it for free and find out who your organization's ideal donor is.