That's how many nonprofits view the topic of grants.  One of your board members sees that XYZ Charity, doing work in the same area as your organization, just landed a three-year $100,000 grant from the ABC Foundation…and shouldn't you drop everything and apply?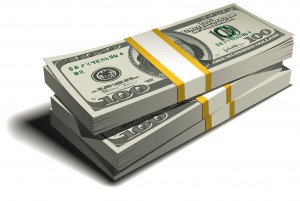 Um, yes and no.
Foundation grantseeking is is a strategic process, not a one-time grant submission.  When it comes to winning foundation grants, many otherwise intelligent people believe that there are *secret* writing tactics to writing funded grant proposals, when, in reality, the truth about winning foundation support for your mission is simple.
Yes, grantwriting requires thought, persuasive writing skills and attention to detail.  It also requires commitment and persistence.
So, how does the nonprofit organization that is new to grantseeking begin laying the groundwork for successful foundation grant funding?
Begin by following these basics to guide you in establishing your foundation grants system:
Study the foundation's giving histories, preferably for the past three years. Note the range of grants – and tailor your request accordingly. Is this your first request? Come in on the low end.
Study the foundation's last three 990's you can find.  Note whether the foundation's assets have grown or declined.
Target local foundations. Send as many targeted proposals regularly as possible. (Note: I did say targeted – do your research!)
Mine any connections you might have.  Send periodic email blasts to your board members to cross reference who knows who.
Clean up your website. Why? In addition to your proposal itself, your website is one of the first things a foundation will look at during the review process. Red flags? No online giving, a site that was last updated in 2005, outdated contacts …
Study the guidelines.  If they say no to videos, do not include your organization's latest dvd.  If the guidelines say to include 3 copies of everything, include them.  Pay attention.
It's good to have 2-3 sets of extra eyes to proofread your work – and one writer.
Make regular foundation research a priority, and
Maintain your foundation stewardship. Before you reapply to the XYZ Foundation who funded you last year, if they didn't require a reporting, send them a gracious letter giving them an update. You didn't miss that reporting deadline, did you?
So, what is the number one secret to winning foundation grants you ask?
The number one secret to winning foundation grants is by establishing systems for your success.  When it comes to foundation funding, it's an unfortunate but often true reality that oftentimes *third time is the charm.*  Many organizations give up on grants following a few declinations.  Don't make this mistake in your organization.  Seth Godin said it best:  Obsessing about the last inch of follow through ensures that the important parts of what you do get just as much (if not more) commitment.
Learn how to follow through and build genuine relationships with foundation funders.  It takes time but the rewards are worth it!