On May 17th, the 100th episode of Movie Mondays will be shown. As a way to celebrate and thank you for helping make Movie Mondays the number 1 weekly nonprofit video series on the web, Chris Davenport is GIVING YOU a FREE DVD with the top 10 most popular Movie Monday Episodes on it.
…but he needs your help picking the top 10 videos.
In order to pick the top 10, please follow the link below the movie to a quick survey. It's multiple choice and it has you choose which episodes you'd like to see on the DVD. It's very quick!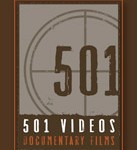 Pass this along to your friends and have them choose as well. Everyone is entitled to a free DVD so let your friends know about it.
Enjoy this week's nonprofit video, Employee Giving and the Culture of Philanthropy.
And, if you're not a current subscriber to Movie Mondays, make sure you don't miss any of the upcoming movies by clicking here for Your FREE subscription.