If you're like most non-profit marketers, you're trying to use Facebook to raise awareness and donations. You've set up an account, tried to grow your number of connections, and have posted some content for people to comment on.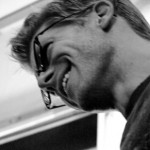 In the first month or two, your fan base grew steadily. You were excited and your board was excited.
But now, getting the results you originally hoped for isn't quite as easy. Fan growth has flattened, your post quality has dropped and board members are asking, "What's going on with Facebook?".
The good news is that you're not alone – the Facebook honeymoon ends at some point for everyone. Now is the perfect time to review the critical steps for success on Facebook.
Have A Plan

Be very clear about goals, expectations and roles. The clearer you can paint your "picture of success" on Facebook, the more likely it will manifest.

What's Your Thing?

Rebecca Leaman wrote a post about a one page social media plan created by Jay Baer. The plan requires marketing to ask "What's your thing?". What is the single THING ABOUT your nonprofit that is truly defining and interesting. When you ask your supporters why they support your organization Рthe reason in their hearts Рwhat's their answer?

Create A Page

Not a profile. Profiles are for people, Pages are for orgs. Not a Community Page – those are for experiences, like eating Nutella with a tablespoon. Not a Group. Groups are for your constituents to organize around an idea.

Create A Custom Landing Tab

Once you've created a Page, make it stand out with a custom welcome tab. Pages that have custom welcome tabs have a higher new fan conversion rate than Pages that don't.

Less Is More

Not using the discussions tab? Remove it from the tabs by editing the application settings. Same goes for the Events tab and the Reviews tab. You can always turn them back on.

Leverage Your Avatar

Facebook provides up to 600×200 pixels of space for your main image. Use that real estate to your advantage! Try including a call to action, like the Brain Aneurysm Foundation did. Or outline action steps in your current campaign, like Oceana did.

Get The Word Out

Leverage your assets. For example, if you have a large email list, send them a well-written email with reasons for joining your Page. Or if you have an active NING community, create an event in NING that promotes a discussion on the new Page wall.

Use Your Page As A Platform For Dialogue

Not just a place to put useless stuff.

Measure Rinse Repeat

You will only get better at Facebook if you know what works and what doesn't. Facebook Pages include a few reports that will show you how good your content is, if you're posting too frequently, and how much they're sharing. Also use Google Analytics to measure traffic from Facebook to your website.

Create A Facebook Skunkworks

Put together a small task force in your organization to reflect on Facebook results, discuss how to improve, and brainstorm novell uses of Facebook. Include a few Page connections in this group as well. Talk to each other face to face Рnot by email.
Finally, feel free to download a free copy of The Complete Facebook Guide For Small Nonprofits.
---
John Haydon advises non-profits (and the occasional small business) how to implement marketing strategies with WordPress, Twitter, YouTube and Facebook.
His company, Inbound Zombie in Cambridge MA, helps nonprofits leverage new media to increase awareness and fundraising.